Dub Taylor currently serves as the Chief Executive Officer of Dub Taylor. In this role, he is responsible for planning, directing, and managing all aspects of the company's executive initiatives and partnering with clients to interpret their immediate needs and provide viable avenues to effectuate their concerns. Additionally, over the past three years, Dub has spent an average of 150 nights per year traveling across the United States and Europe, offering consulting services to various clients.
Before starting Dub Taylor Consulting, Taylor built and managed sales teams and executives worldwide. He focused his efforts on sales growth, leadership development, training, and development.
Taylor has spent the past twenty-plus years of his life developing as Change Agent. He first debuted on the supervisory scene while serving as the Regional Sales Director with Aramark Uniform Services in 2003. In this role, Taylor led a team of 1000+ sales and marketing professionals and was identified as the primary lead on several committees which provided input on new procedures and policies designed to enhance the effectiveness of sales and customer interaction techniques used when meeting potential clients and business leaders.
Taylor currently possesses a Bachelor of Arts in History from Stillman College in Tuscaloosa, AL, an Executive MBA from the Jack Welch Management Institute in New York, NY, and is presently pursuing his Business Doctorate (DBA) from Walden University in Minneapolis, MN. Throughout his distinguished career, he has attended, facilitated, and designed several pieces of training on the art of Reaching Peak Performance Fast for new and seasoned business leaders.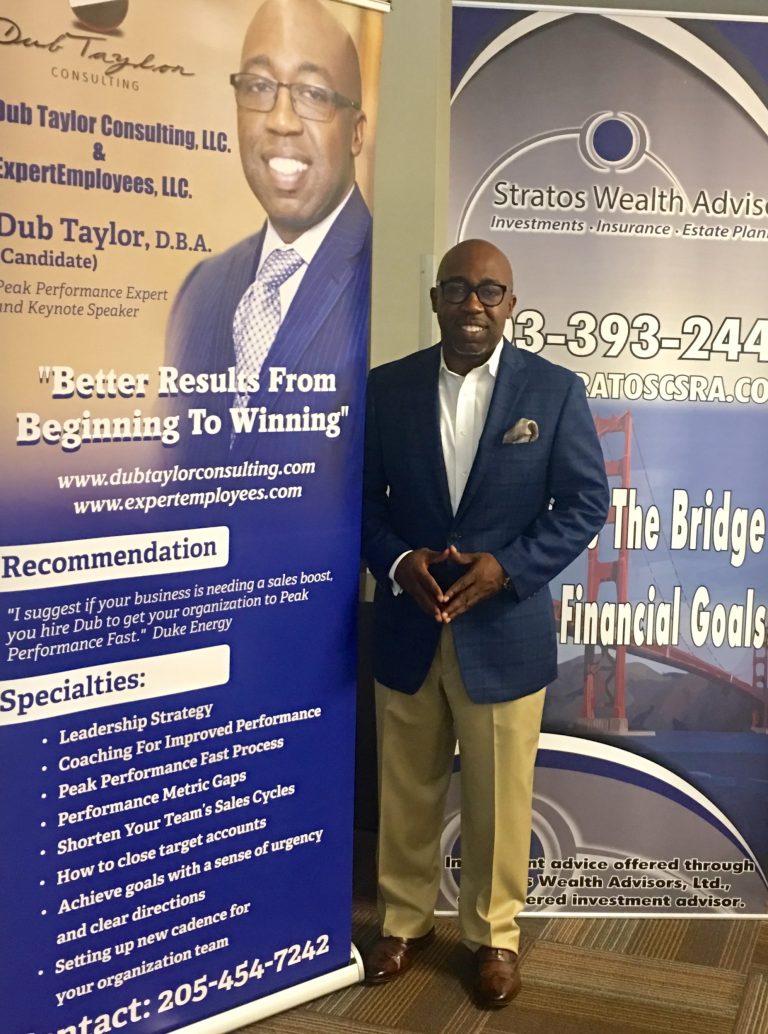 He presently maintains his memberships with The Alpha Phi Alpha Fraternity, Inc. and volunteers for various non-profit organizations such as The Southern Christian Leadership Coalition and American Heart Association. In addition, he works with several other children's advocacy programs. He is also an active member of his neighborhood association, where he is involved with improving and enriching his community through organized clean-up and revitalization efforts.